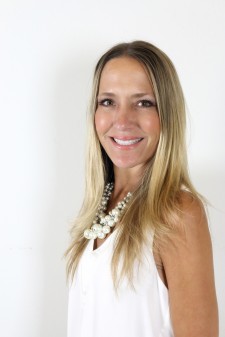 Atascadero, CA, November 28, 2016 (Newswire.com) - Every Door Direct Mail – known as EDDM® is a service by the USPS® which offers businesses a powerful and cost effective way to reach customers in a local geography.
Learn more about how you can offer this critical service to your customers as a part of a comprehensive communication strategy on this free webinar hosted by AccuZIP – EFI's Mailing and List Services partner.
Whether you are looking to increase profits, keep customers, grow your business or make the most out of your marketing budget, this is the webinar for you. I am passionate about direct mail marketing campaigns and this webinar will demonstrate why EDDM Mailings should be a part of your business and overall marketing strategy.

Kristen McKiernan, President
AccuZIP, now in its third decade of business, provides award-winning, powerful and robust data quality and direct mail software. Join Kristen McKiernan, President at AccuZIP, Inc., with her more than 15 years' Direct Mail experience where she will help you understand why it's so critical to include Direct Mail and EDDM in your marketing strategy today.
You will learn insider tips & tricks, best practices, plus get exclusive access to a comprehensive eBook on EDDM Best Practices.
When: Wednesday, December 7th
11:00AM - 12:00PM EDT
Register for the EFI™ and AccuZIP webinar here
​About AccuZIP, Inc.
AccuZIP, Inc., a national software company based in Atascadero, CA. Now into our third decade, AccuZIP provides feature-rich solutions to manage Contact Data Quality, Address Hygiene, USPS Postal Presorting and Compliance, Mail Tracking and Reporting and much more! Our solutions are used in many industry verticals to streamline, standardize and simplify processes associated with data entry, data management and multi-channel communications. www.accuzip.com.
About Kristen McKiernan​
​Kristen McKiernan is President at AccuZIP, Inc. Kristen joined the AccuZIP team in 2001 and has played an active role in the Sales, Support, IT, Operations and Project Management departments during her tenure at AccuZIP, Inc. She holds a Bachelor's Degree in Business Administration with a Specialization in Computing from the University of California Los Angeles (UCLA) and a Master's Degree in Business Administration (MBA) with a Technology Management Focus. She is a Microsoft Certified Professional and California Notary Public.
Source: AccuZIP, Inc.
Share: