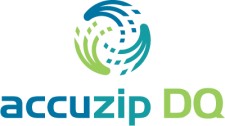 ATASCADERO, CA, July 21, 2017 (Newswire.com) - AccuZIP recently transitioned from a mainframe processing environment to a server based platform for all Data Enhancement Services. These dedicated resources have allowed AccuZIP to drastically improve turnaround time. Jobs are triggered faster and files that previously took minutes to process now take seconds. In addition to hardware and software enhancements, improvements to connectivity and security were implemented.
AccuZIP's Data Enhancement Services include:
"Through infrastructure upgrades and innovative processes, AccuZIP continues to work towards integrating our enhanced systems and feature sets to ensure a more seamless experience for the client. Our recent investments position us to meet the current needs of the marketplace and prepare us for future growth and expansion."

Kristen McKiernan, President, AccuZIP Inc.
· DSF2® – Delivery Sequence File Second Generation List Processing
· Deceased List Processing
· Apartment Append Processing
· ACOA - AccuZIP Change of Address service
AccuZIP's Data Enhancement pricing model is an "All-In-One" pricing model. Customer partners can pick one (1) or all four (4) of the services listed above and pay one (1) flat fee.
Internal testing showed that it took approximately 34 minutes to process a file of 1 Million records through all services and less than 18 minutes to process through DSF2 only.
Offering this flat fee and extremely fast processing speeds for Data Enhancement Services is the AccuZIP way, giving customer partners, the advantage over their competition. When you think "Data Enhancement" and "Speed," think "AccuZIP."
For more information on AccuZIP's Data Enhancement Services please visit: http://www.accuzip.com/products/des/index.htm
Read the Data Enhancement Case Study and calculate actual savings using AccuZIP's free DES Calculator: http://accuzip.com/onesheets/DES-case-study.pdf ​
AccuZIP may be reached at (800) 233-0555 or via email at sales@accuzip.com
About AccuZIP, Inc.
AccuZIP, Inc., a national software company based in Atascadero, CA, provides feature rich solutions to manage Contact Data Quality, Address Hygiene, USPS Postal Presorting and Compliance and Mail Tracking and Reporting. AccuZIP's solutions are designed to be utilized across many industry verticals to streamline, standardize and simplify processes associated with data entry, data management, and multi-channel communications. AccuZIP's products and services make it easier for businesses to get their message out to the right people at the right location when they need to most. Now into its third decade of doing business and celebrating its 25th year anniversary, the company has built an outstanding reputation for value, service, and innovation. For more information, visit www.accuzip.com
Source: AccuZIP, Inc.
Share: