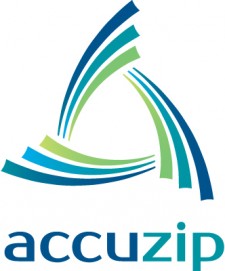 ATASCADERO, Calif., May 4, 2018 (Newswire.com) - ​AccuZIP Inc. is a data quality services and solution provider selling Business, Consumer, New Mover, New Homeowner and New Business databases. Our primary business purpose in offering mailing lists is to produce a database which is useful for marketing, sales, research, and analytics. Our goal is to have content about every operational business and active consumer in the United States, with a focus on the data quality for the core information.
We focus upon three parameters:
Connectivity – allowing users to find the connections between the businesses and consumers they need to reach.
Deliverability – providing the most current and valid addresses.
Content – giving information about the business and consumer to allow rational decision-making and target segmenting.
What Makes AccuZIP Mailing Lists Different?
With the AccuZIP List Builder, a final four-step address cleansing process is applied for a small fee to the purchased list right before a user downloads it to ensure all records are up-to-date at the moment the list is downloaded.
1. CASS Certified™ address validation
2. NCOALink® move update processing
3. Duplicate Detection
4. USPS Full-Service First-Class® or Standard Mail® preparation
Never waste money marketing to bad addresses. All purchased AccuZIP Mailing Lists are processed through CASS Certification, NCOA, Duplicate Detection and prepared for postal discounts when the list is created and downloaded in real time for a small fee, so every list is fresh and ready to mail. Users can optionally process each list they purchase through AccuZIP's Data Enhancement Services to identify Deceased, add missing Apartments and Walk Sequence numbers for Saturation rates, along with our ACOA for an advanced-level change of address, giving 20 - 40 percent more matches than running NCOA alone. Our enhanced COA service utilizes compiled databases from retail, the nation's leading publishing companies, telecom, utility companies, credit card companies and other private sources and contains approximately 30 million records and goes back 60 months (five years).
AccuZIP's Targeted Mailing Lists can be created and downloaded in real time 24/7/365 at https://www.accuzip.com/products/purchase-mailing-lists.
Customers can purchase Mailing Lists directly through this retail portal or integrate the AccuZIP DQ List Purchase UI (https://www.accuzip.com/products/mailing-software/pay-per-use-mailings) into their own website or third-party applications using a simple iFrame that takes minutes to implement.
AccuZIP offers the following list types:
Consumers – Over 200 million consumers
New Homeowners – Over 100 million new homeowners
New Movers – 200,000 new movers updated weekly
Businesses – 16 million businesses with 25,000 new businesses added weekly
New Businesses – 1.25 million new businesses
Excluded Businesses: AccuZIP Inc. works to filter out shell companies which are not useful for the intended uses of our database. We strive to have only companies which have a physical location and people engaged in business. Clearly, this is important when a database is being used for marketing because marketing to shell companies won't result in any sales.
The types of businesses AccuZIP Inc. excludes are as follows:
Hobby Businesses – Individual dealers of Tupperware®, Pampered Chef®, Scentsy businesses, Avon and similar multi-level marketing companies are generally excluded.
Shell Companies – Companies which exist solely on paper, either to protect assets or as a holding company, with no employees and no physical location, are excluded.
Lead Selling Companies – Companies with only a telephone number which don't provide an actual service are excluded. The largest of this category are locksmith and garage door businesses, which advertise a telephone number and then sell inbound calls to an actual locksmith or garage door business.
Update Cycle: AccuZIP Inc. uses a regular update cycle, using automated and manual calling, web research, news events, user feedback, directory inputs and much more. This provides a database which is more accurate, with records which are touched more frequently, especially for the smaller companies. Customer feedback and customer requests for specific geography or SICs are also factored in as special projects.
Unique Business ID: AccuZIP Inc. also maintains a numbering system for every business. Unique in the industry, we utilize a proprietary 14-digit ID which allows us to maintain an ID for each record which is unique to our business database, consumer database, and every other database asset. Every business, every executive, every location, every consumer, every household and much more each have a unique assigned ID, allowing data operations across any of our data infrastructures.
Pricing & Licensing: AccuZIP Inc. is the low-cost leader in providing quality business and consumer data. This is not because of cut corners or low quality but, rather, because as a later entrant to the market, we have been able to exploit new technologies to achieve a lower cost structure. We allow startups who need data as part of their business to enter the market without the barrier of exploitive data pricing. Additionally, AccuZIP Inc. offers the most flexible licensing terms in the market, allowing businesses to use data according to their business needs rather than restricting the usage to a single-use case.
Unlike many other List vendors, customers can purchase one type or combine various list types into one purchase at a flat pricing model which is synonymous with AccuZIP's historical fair and flat-fee pricing models.
Current AccuZIP List Purchase pricing:
One-time use: $0.03 each record, regardless of list size, no minimum
Multiple uses: $0.045 each record, regardless of list size, no minimum
Learn more about AccuZIP Mailing Lists at https://www.accuzip.com/products/purchase-mailing-lists/.
About AccuZIP Inc.
AccuZIP Inc., a national software company, provides feature-rich solutions to manage Contact Data Quality, Address Hygiene, USPS Postal Presorting and Compliance and Mail Tracking and Reporting. AccuZIP's solutions are designed to be utilized across many industry verticals to streamline, standardize and simplify processes associated with data entry, data management, and multi-channel communications. AccuZIP's products and services make it easier for businesses to get their message out to the right people at the right location when they need to most. In business for over 26 years, the company has built an outstanding reputation for value, service, and innovation. Mission Statement: AccuZIP simplifies direct mail and data quality processes. This is accomplished by innovative products, responsive service, reliable updates, efficient software, long-range vision and commitment to loyal customer partnerships. Our Technology. Your Success.
Source: AccuZIP Inc.
Share: