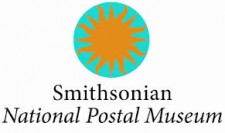 ATASCADERO, CA, September 14, 2016 (Newswire.com) - The Smithsonian's National Postal Museum today launched a new virtual exhibition, "America's Mailing Industry," telling the story of the partnership between the U.S. Postal Service and private industry, who together have helped American citizens and businesses communicate and conduct business for more than 200 years.
It is the story of a partnership that helps people shop, ship, deliver, communicate and conduct transactions, gain information, seek entertainment, build relationships, enhance communities and foster citizenship. AccuZIP's story can be found here: http://postalmuseum.si.edu/americasmailingindustry/AccuZIP.html    
The mailing industry consists of all those that communicate with customers and constituents through the U.S. Mail on a large scale—from direct marketers, to publishers, to nonprofits, to public entities—as well as all the businesses that help prepare mail, such as ad agencies, print shops, software vendors and transportation providers.
The partnership between the mailing industry and the postal system is a critical part of the American economy, as its total economic value exceeds $1 trillion and it employs almost 8 million people.
At the heart of the mailing industry is the U.S. Postal Service, which has delivered for America for more than two centuries. An explosion of mail in the late 19th and early 20th centuries drove the Post Office Department (through post offices) and large-volume mailers to work together to begin to handle mail more efficiently. Mailers used new methods of paying for postage, which reduced mail handling by postal clerks and enabled the presorting of mail by destination, speeding dispatch and delivery. Mail volume continued to grow to such an extent that by the 1960s it threatened to overwhelm post offices when deposited in bulk by businesses at the end of each work day. This pushed the Post Office Department to embark on a concerted, nationwide campaign to enlist the aid of large mailers in leveling out the daily "mountains" of mail. So began a unique public–private partnership, unprecedented in scope and scale, which continues to this day.
"America's mailing industry is quite possibly the most successful government–private sector partnership in our nation's history," said Allen Kane, director of the museum. "We are excited to tell this story, as most people don't even know the industry exists."
In order to present a comprehensive and understandable look at the complex and vast world that is America's mailing industry, the museum partnered with researchers and experts from the U.S. Postal Service, mailing-industry associations and private companies to present stories of success and service to American consumers and businesses. The virtual exhibition offers stories of the mailing industry that focus on how companies, entrepreneurs and multigenerational family businesses, in partnership with the U.S. Postal Service, have helped to create and enhance commerce and communications channels throughout American history.
"AccuZIP is honored to be included in this monumental part of history," says Steve Belmonte, AccuZIP Founder and CEO. "The mailing industry has been my passion for over 25-years.  For AccuZIP to be represented in the Smithsonian National Postal Museum is a dream come true and a testament to our role in America's Mailing Industry."  Steve Belmonte and his wife personally attended the launch event in Washington D.C. where the Postmaster General Megan Brennan was the keynote speaker.
About AccuZIP
AccuZIP, Inc., a national software company based in Atascadero, CA, provides feature rich solutions to manage Contact Data Quality, Address Hygiene, USPS Postal Presorting and Compliance and Mail Tracking and Reporting.  Our solutions are designed to be utilized across many industry verticals to streamline, standardize and simplify processes associated with data entry, data management and multi-channel communications.  AccuZIP products and services make it easier for businesses to get their message out to the right people at the right location when they need to most.  Now in our third decade of doing business, the company has built an outstanding reputation for value, service and innovation.  For more information, visit www.accuzip.com.
About the Smithsonian's National Postal Museum
The National Postal Museum is devoted to presenting the colorful and engaging history of the nation's mail service and showcasing one of the largest and most comprehensive collections of stamps and philatelic material in the world. It is located at 2 Massachusetts Ave. N.E., Washington, D.C., across from Union Station. The museum is open daily from 10 a.m. to 5:30 p.m. (closed Dec. 25). For more information about the Smithsonian, call (202) 633-1000 or visit the museum website at www.postalmuseum.si.edu.
# # #
Source: AccuZIP, Inc.
Share: