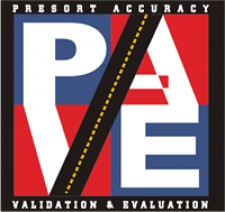 ACCUZIP Desktop and Cloud Solutions Achieve USPS PAVE™ GOLD Certification
ATASCADERO, CA, March 30, 2017 (Newswire.com) - ​AccuZIP proudly announces that all of our desktop and cloud presort solutions have achieved the highest level of USPS PAVE GOLD Certification. In fact, all AccuZIP6 desktop products available and in use today across the mailing industry have been PAVE GOLD Certified for many years. Celebrating our 25th anniversary in business, AccuZIP continues its commitment to develop quality products and services each year and proudly announces this highest level of certification for our popular desktop and cloud solutions. Below is a list of our PAVE™ GOLD certified products with a link to the USPS certification document we received for each:
http://postalpro.usps.com/storages/2017-03/PAVE_CPL_0.pdf ​
ACCUZIP DESKTOP SOLUTIONS:
· ACCUZIP6 LITE EDITION
· ACCUZIP6 STANDARD EDITION
· ACCUZIP6 BUSINESS EDITION
· ACCUZIP6 FULL-SERVICE EDITION
· ACCUZIP6 PROFESSIONAL EDITION
· ACCUZIP6 PUBLICATION EDITION
· ACCUZIP6 SOHO EDITION
· ACCUZIP6 TRANSACTION EDITION
ACCUZIP CLOUD SOLUTIONS:
· ACCUZIP FOR ENFOCUS SWITCH
· ACCUZIP DIRECT MAIL RESTFUL API
· ACCUZIP FOR EFI DIGITAL STOREFRONT
· ACCUZIP FOR XMPIE WEB-TO-PRINT
PAVE stands for Presort Accuracy Validation and Evaluation. Certification means that the post office has tested AccuZIP6 software products for a variety of presorts and documentation. There are two levels of certification: GOLD and Standard.
Products that achieve Standard certification participate in an extensive manual review of all documentation. The USPS Qualification Report, PS forms, barcoded tray and sack tags and other user documentation are analyzed for compliance with DMM regulations.
Products that achieve GOLD certification, such as our numerous desktop and cloud solutions, participate in the same extensive manual documentation reviews but are also electronically analyzed. Electronic evaluation allows for more rigorous and in-depth examination for each piece in the test mailing to ensure compliance, particularly with sequencing routines, optional endorsement lines, numeric translations for barcoded container tags and other elements of a mailing that are not easily inspected via the manual process.
Utilizing our PAVE GOLD Certified products and services should give you confidence that the mail was prepared in accordance with the DMM and ensures that your mail qualifies for the lowest postage rates available. AccuZIP products and services support all types of First-Class Mail®, Standard Mail®, Periodical Mail, Bound Printed Matter Mail, Media Mail, Library Mail, and Mixed Weight Manifest Mail including card size, letter size, flat size and parcel size, along with mail prepared on pallets and for multiple drop shipment. The presort result includes Full-Service documentation and supports current Mail.dat specifications so you have the confidence when uploading to PostalOne!®. Call us today at 800-233-0555 to partner with a USPS PAVE GOLD Certified vendor and review which of our solutions is best for your mailing needs.
About AccuZIP, Inc.
AccuZIP, Inc., a national software company based in Atascadero, CA, provides feature rich solutions to manage Contact Data Quality, Address Hygiene, USPS Postal Presorting and Compliance and Mail Tracking and Reporting. AccuZIP's solutions are designed to be utilized across many industry verticals to streamline, standardize and simplify processes associated with data entry, data management and multi-channel communications. AccuZIP's products and services make it easier for businesses to get their message out to the right people at the right location when they need to most. Now into its third decade of doing business and celebrating its 25th year anniversary, the company has built an outstanding reputation for value, service and innovation. For more information, visit www.accuzip.com
Source: AccuZIP, Inc.
Share: