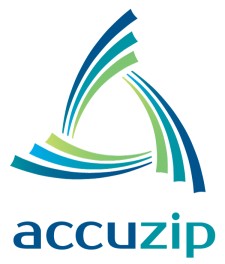 ATASCADERO, CA, February 27, 2017 (Newswire.com) - AccuZIP has assembled and made available comprehensive plug-n-play open-source logic to seamlessly integrate into many of the most popular programming languages.
"Providing this Direct Mail open-source code is unprecedented in the industry.  We have created a comprehensive library of open-source logic so that any application or third-party developer has the power of AccuZIP's award winning certified software solutions at their fingertips. This opens up a world of opportunities for a vast amount of applications from print production, data quality, workflow management, quoting systems and more.  AccuZIP continues to set the bar and lead the industry in these until now undeveloped technology areas." – Steve Belmonte, CEO
CASS Certified™ (DPV®, ZIP + 4®, CRRT, eLOT®, LACSLink®, SuiteLink®) processing
NCOALink® with ANKLink® change-of-address processing
Duplicate detection across one or multiple lists
PAVE™ GOLD Full-Service Postal Presort for:
o   First-Class Mail® - Cards, Letters, Flats
o   First-Class Package Service® - Parcels
o   Periodicals – Letters, Flats, Parcels
o   USPS Marketing Mail™ - Letters, Flats, Parcels
o   USPS Marketing Mail EDDM – Letters, Flats
o   Customized MarketMail®
o   Bound Printed Matter – Flats, Parcels
o   Mixed Weight Manifest – Cards, Letters, Flats, Parcels
o   Media Mail
o   Library Mail
o   Pallet Presort – Packages and Containers
Mail.dat Full-Service output
Intelligent Mail® barcode and package barcode
PostalOne! upload
Data Enhancement Services
o   Deceased processing
o   Apartment Append
o   DSF2 Walk Sequence processing
o   60-Month Advanced Change-of-Address (ACOA)
Mail Tracking & Reporting
Our easy to implement library of open-source logic can be used by any integrator to easily integrate the AccuZIP Direct Mail RESTful API into their on-premise, enterprise solution or web-to-print application.  Our open-source logic available for these top programming environments.  Free developer API keys are available upon request.
Java
C#
PHP: Cake
PHP: cURL
Python
cURL Command Prompt
JavaScript Jquery AJAX
AccuZIP Inc. Direct Mail open-source link: https://github.com/accuzipinc
About AccuZIP, Inc.
AccuZIP, Inc., a national software company based in Atascadero, CA, provides feature rich solutions to manage Contact Data Quality, Address Hygiene, USPS Postal Presorting and Compliance and Mail Tracking and Reporting. AccuZIP's solutions are designed to be utilized across many industry verticals to streamline, standardize and simplify processes associated with data entry, data management and multi-channel communications. AccuZIP's products and services make it easier for businesses to get their message out to the right people at the right location when they need to most. Now into its third decade of doing business and celebrating its 25th year anniversary, the company has built an outstanding reputation for value, service and innovation. For more information, visit www.accuzip.com 
Source: AccuZIP, Inc.
Share: