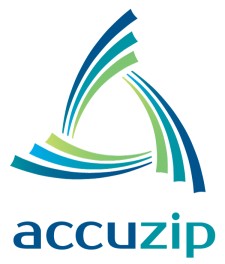 ATASCADERO, CA, February 23, 2017 (Newswire.com) - ​​​As your trusted partner in the mailing industry, AccuZIP, Inc. is proud to present a series of videos that showcase how to utilize the 2017 USPS Mailing Promotions in print and mail operations. There are six videos in the series, each to be released in a timely manner to provide awareness, guidance and tips to support participation in the USPS 2017 Promotions program.
Direct mail and format expert, Trish Witkowski of Foldfactory takes viewers through the top-line requirements, explains concepts and shows real-world examples to help simplify the program details. The 2017 Mailing Promotions continue to build on the engagement strategies of past promotions. To demonstrate that direct mail continues to be a relevant part of the marketing mix and has the potential to offer greater value; the Postal Service is encouraging customers to adopt and invest in technologies that enhance how consumers interact and engage with mail. This improves the long-term value of the product, providing substantial benefits in future years.
"As part of AccuZIP's ongoing educational efforts for both our customer partners and the industry, we are proud to offer this informational video series on the 2017 USPS Promotions. We have partnered with Trish for several years and the synergies between her delivery of messaging and AccuZIP's industry knowledge has proven itself yet again in this easy to digest marketing and educational message delivered via this six part video series."

Kristen McKiernan, President, AccuZIP Inc.
View an overview of the 2017 Promotions: https://youtu.be/lRpUVcuwCYc ​
See the entire playlist of 5 additional videos that cover each promotion in detail: https://www.youtube.com/watch?v=lRpUVcuwCYc&list=PLexXbNZu5LRGyUsNhnZWSjryrl0vncnI2
For more information, view the USPS 2017 Mail Promotions Calendar
About AccuZIP, Inc.
AccuZIP, Inc., a national software company based in Atascadero, CA, provides feature rich solutions to manage Contact Data Quality, Address Hygiene, USPS Postal Presorting and Compliance and Mail Tracking and Reporting. AccuZIP's solutions are designed to be utilized across many industry verticals to streamline, standardize and simplify processes associated with data entry, data management and multi-channel communications. AccuZIP's products and services make it easier for businesses to get their message out to the right people at the right location when they need to most. Now into its third decade of doing business and celebrating its 25th year anniversary, the company has built an outstanding reputation for value, service and innovation. For more information, visit www.accuzip.com
About Trish Witkowski​​
An educator, author, designer, and world-class presenter, Trish specializes in creative solutions and engagement strategies for direct mail and marketing—and she uses her expertise to help companies find solutions that can meet, or exceed, their marketing goals. Trish is the founder of Foldfactory and Rock the Mailbox, and is the curator of the world's most exciting collection of folded print and direct mail samples. She shares the best of her collection on "60-second Super-cool Fold of the Week," a YouTube series with thousands of subscribers and over 1.5 million views.
Trish is the creator of the FOLDRite™ folding template system, and has authored many resources, most recently M2M: Marketing to Millennials, Direct Mail Simplified, and Paper Folding Templates for Print Design. Trish is also an instructor for the online learning company Lynda.com. She holds a MS in Printing and a BFA in Graphic Design from RIT (Rochester, NY).
Source: AccuZIP, Inc.
Share: