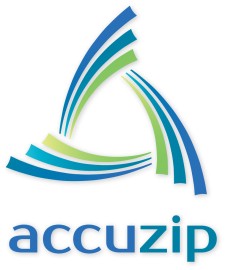 ATASCADERO, CA, May 10, 2016 (Newswire.com) - ​​​​The Epicomm Experience Annual Conference is less than a week away!  This event will feature industry leading technologies from AccuZIP, Inc. (Booth #101) and EFI™ (Booth #110).  Both booths will feature the industry leading technologies you have come to expect from AccuZIP and EFI individually.  In addition, there will be some newly announced integrations!
At the Epicomm Experience Annual Conference, EFI will be featuring the PrintStream Fulfillment Solution.  In addition they will also be showcasing the latest release of EFI Digital StoreFront - EFI's award-winning and flexible eCommerce solution.  The latest release represents a significant enhancement to the platform, which includes an integrated mailing list purchase feature.  This integration will facilitate seamless mail list acquisition (Powered by AccuZIP).  The integration between AccuZIP and EFI provides an end-to-end mailing solution that is automated and 100% USPS certified.
Why is this significant?
EFI Digital StoreFront has supported integration with AccuZIP for postage savings in your direct mail campaigns for some time.  The AccuZIP Direct Mail integration provides the ability to automate address verification processes such as CASS™ Certification and NCOALink®​  Move Update service, comprehensive duplicate detection and PAVE™ Gold Certified postal presorting.
In addition you can now create EDDM mailing address lists – enabling you to saturate your target audiences by zip code, mail route or area at a great postage rate.  EFI Digital StoreFront provides an easy-to-use process to take advantage of this powerful tool.  In addition to AccuZIP's automated mail list processing and postage calculations the newly added integrated mailing list purchase feature, makes it easy to offer direct mail services to your customers regardless of your expertise with mailing.
AccuZIP customer partners have become accustomed to using our powerful, built-in scripting features for 100% automation and unattended processing.  This integration with EFI is a natural extension of that," says Kristen McKiernan, AccuZIP President. "Removing barriers to entry into mailing services will increase revenue and reduce costs for the industry.  EFI has now 'closed the loop' on automating the Direct Mail workflow and AccuZIP is honored to have our technology integrated with theirs.  As two of the industry's leading software providers we have created a revolutionary solution."
EFI and AccuZIP have worked together to prepare some resourceful information for the industry.   Below  are links to our co-branded Top 7 Reasons to Add Mailing Services as well as a short 3-minute video on Digital SotreFront 9 and Direct Mail Automation:  
http://accuzip.com/top7efi/DirectMail_AccuZIP_cobrand-rev042016.pdf
About AccuZIP, Inc.
AccuZIP, Inc., is a national software company based in Atascadero, CA.  Now into its third decade of business, AccuZIP provides feature-rich solutions to manage Contact Data Quality, Address Hygiene, USPS Postal Presorting and Compliance, Mail Tracking and Reporting and much more!  AccuZIP's solutions, whether used as a standalone solution or integrated into strategic industry partner platforms provide functionality to many industry verticals to streamline, standardize, automate and simplify processes associated with data entry, data management and multi-channel communications. (www.accuzip.com)
Source: AccuZIP, Inc.
Share: