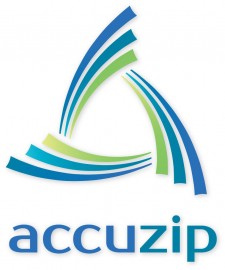 LEAGUE CITY, Texas , July 24, 2019 (Newswire.com) - ​With the August/September 2019 release of AccuZIP6, there are now new possible Dpvnotes_ values, allowing users to get even more valuable data on many of their addresses. The USPS has indicators for many additional values that give visibility into things like whether parcel delivery would be impossible (Door Not Accessible or No Secure Location), whether the business is closed on particular days, or if there are "No Stats" hits, indicating a problem with the address when attempting to DPV confirm.
"AccuZIP6 users can leverage this data to make more educated decisions on expected delivery times or to detect potential issues with client lists that may go unnoticed without them—avoiding potential returns." Terry Crouch, Application Support Manager/Associate Software Developer
These new codes are:
DN DNA – Door Not Accessible
NS NSL – No Secure Location
X1 NDD – Non-Delivery Days - Closed Monday
X2 NDD – Non-Delivery Days - Closed Tuesday
X3 NDD – Non-Delivery Days - Closed Wednesday
X4 NDD – Non-Delivery Days - Closed Thursday
X5 NDD – Non-Delivery Days - Closed Friday
X6 NDD – Non-Delivery Days - Closed Saturday
X7 NDD – Non-Delivery Days - Closed Sunday
01 No-Stat Reason Code Table (IDA) - These are addresses that do not receive mail delivery directly from the USPS but are delivered to a drop address that services them.
02 No-Stat Reason Code Table (CDS) - These are addresses that have not yet become deliverable. For example, a new subdivision where lots and primary numbers have been determined, but no structure exists yet for occupancy.
03 No-Stat Reason Code Table (COLLISION) - These addresses do not actually DPV confirm. In this case, the 'Y' should be set to an 'N' on the DPV 'A' table and all other table values should be blank.
04 No-Stat Reason Code Table (CMZ) - These are ZIP + 4® records USPS has incorporated into the College, Military, and "Other Types" data.
05 No-Stat Reason Code Table (REGULAR NO STAT) - Indicates addresses not receiving delivery and the addresses are not counted as possible deliveries.
About AccuZIP Inc.
AccuZIP Inc., a national software company, provides feature-rich solutions to manage Contact Data Quality, Address Hygiene, USPS Postal Presorting and Compliance and Mail Tracking and Reporting. AccuZIP's solutions are designed to be utilized across many industry verticals to streamline, standardize and simplify processes associated with data entry, data management and multi-channel communications. AccuZIP's products and services make it easier for businesses to get their message out to the right people at the right location when they need to most. In business for over 27 years, the company has built an outstanding reputation for value, service and innovation.
Mission Statement
AccuZIP simplifies direct mail and data quality processes. This is accomplished by innovative products, responsive service, reliable updates, efficient software, long-range vision and commitment to loyal customer partnerships. Our Technology. Your Success.
For more information, visit www.accuzip.com.
Source: AccuZIP, Inc.
Share: